SOUL SURVIVOR BOOK Feature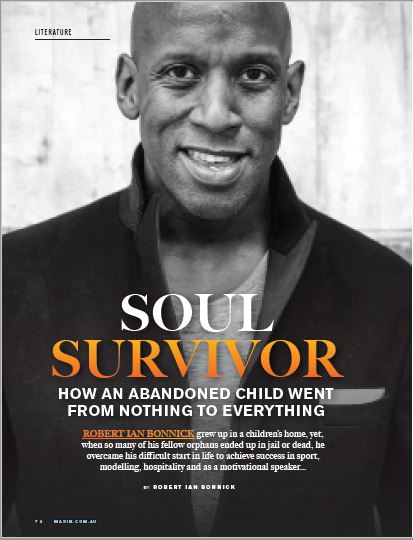 Client: MAXIM Australia Magazine
Topic: Soul Survivor Book 5-Page Feature
Role: Explanation of Inspirational Life story including reason behind writing the book and feature a chapter from the book also.
Maxim is in stores now for those of you who would like to read more of the message. Otherwise if you wish to pick up a copy of my book it was published by New Holland Publishers 6 months ago and can be found in (or ordered from) all good bookstores throughout Australia, UK and New Zealand. Otherwise you can find it online – links available from my website.
Finally for those of you who wish to explore booking me for an Inspirational Keynote Speech (I also tailor keynotes to a variety of themes or topics) please refer to my website or email me directly.