Interview with Author Robert Ian Bonnick - Soul Survivor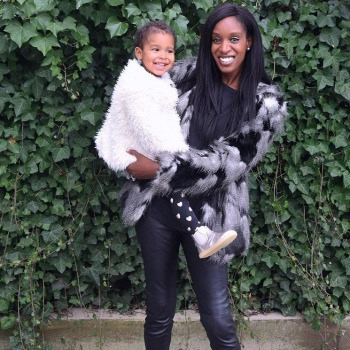 So I have another friend who has written a book! 2018 must be the year for it!
I met Robert Ian Bonnick years ago during my clubbing days and he was a force back then.
Robert is a tall charismatic English born Jamaican, who has danced for M-People, Womack and Womack, recruited for Madonna (MTV Music Awards) and modelled alongside supermodels like Naomi Campbell, Linda Evangelista and Eva Hertzigova. He has also travelled the globe living in destinations such as London, Sydney and Milan.
So it comes as no surprise to me that he has penned his memoirs.
Soul Survivor is Robert Ian Bonnick's story.
He grew up in a children's home, yet, when so many of his fellow orphans ended up in jail or dead, he overcame his difficult start in life to achieve success in sport, modelling, hospitality and a motivational speaker. While there were failures along the way, he learnt quickly how to prosper and realised there were five keys that, when applied correctly and consistently, allowed him to unlock great success and happiness.
Robert outlines his humble beginnings and how he applied the five keys in his own life, with colourful examples to illustrate each and show that it's not where you come from but where you are going that matters.
This inspirational book provides key to unlocking your own potential using self-reflection, self empowerment, dream activation and tips for overcoming adversity.
Here he shares why he decided to write his story, his 5 keys to success and how he ended up on a catwalk with Naomi Campbell.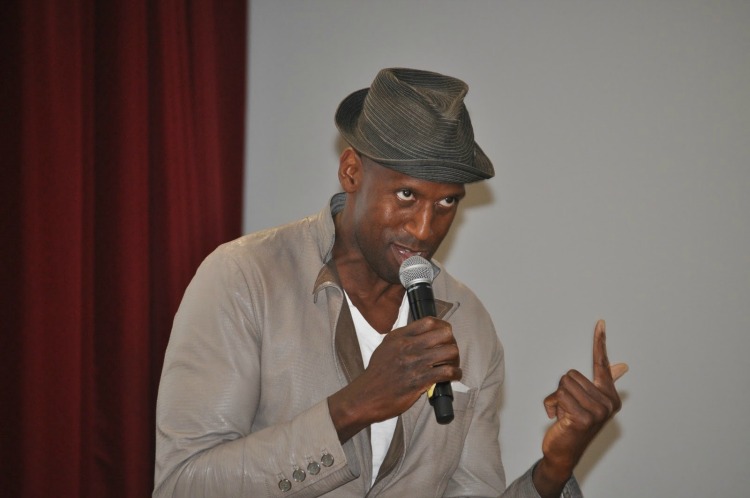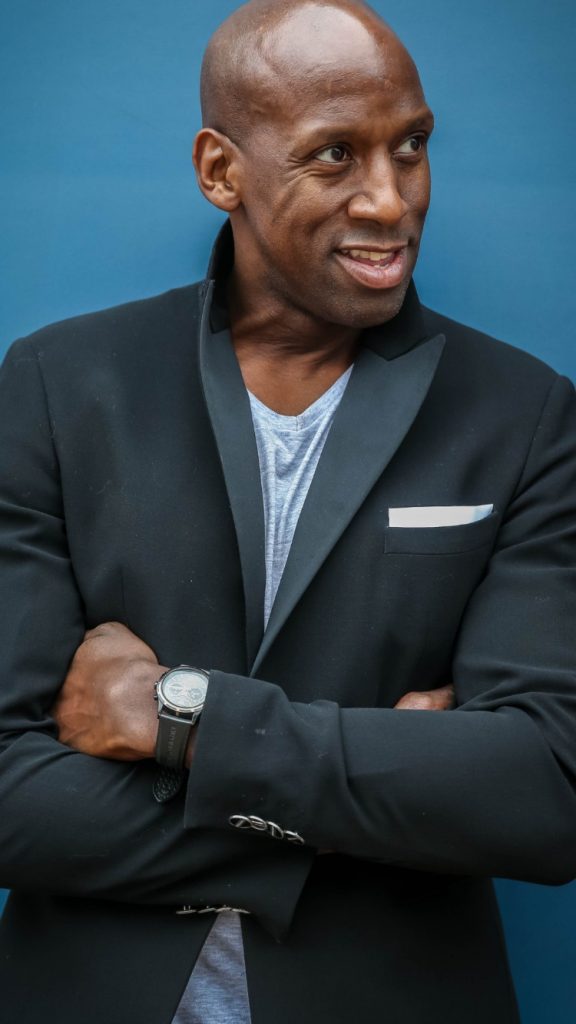 What made you decide to share your story?
Growing up in two Children's Homes for 17 years, l established three principles which l live my life by.
1. I never forget where I'm from
2. I never forget who helped me to get to where l am today
3. I always give back where l can without any expectation of getting something in return from that person.
I started keynote speaking firstly wirh young people, sharing the message that it's not where you start in life but where you're committed to go that makes the difference.
When a journalist friend (first Kate Cox) then years later Monique Butterworth, suggested l write a book (later informing me, that she was also a publisher for New Holland Publishers) two weeks later we had a book deal. It is a provided me a great opportunity to spread the positive and powerful message in my keynote speeches to more people.
It's such a personal story, was it hard to write?
Soul Survivor is part story part practical how-to-guide drawing upon some funny, shocking but real stories to alliterate some important points l stumbled upon.
Having said that it was one of the most cathartic experiences to date! I think everyone has a story to tell and should write a book whether it is published or not.
You mention the five keys to success in your book? What are they?
1. Get yourself a dream or a purpose.
Soul Survivor also provides practical methods to discover these if you're not certain on what they are. It also involves getting super clear on the most compelling reasons that are driving you towards realising them which provides part of the solution for no.4
2. Accept where you are now.
It may seem far away at the moment – but it sets up a creative tension, like stretching an elastic band with both hands out in front of you (without pulling it apart). One hand represents your reality the other your dream. When it reaches its limit, it quickly snaps back into place – your dream and your reality follow the same process.
3. Vividly visualise yourself succeeding in living your dream or purpose.
Create a 30 second movie, engaging all your five senses of you achieving your dream or purpose. Taking advantage of the fact the brain doesn't know the difference between what is real and what is imagined.
4. Overcoming roadblocks
Self Sabotage can kick in for some snatching defeat from the jaws of victory. Soul Survivor offers some practical steps in how to overcome this.
5. Surrender to time
Ultimately the universe has its own timetable which isn't always inline with our own. But there are some practical steps you can take to minimise delays.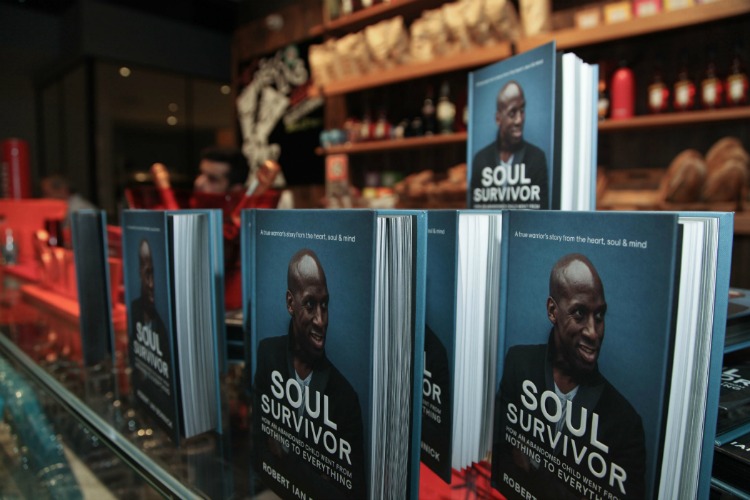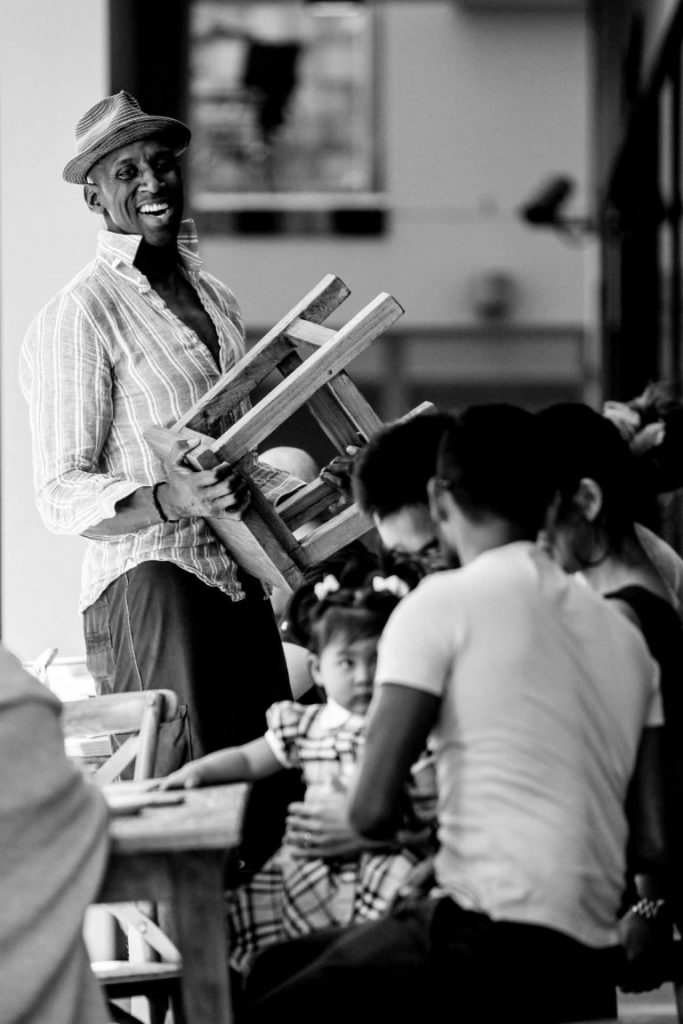 As the main promoter for some of Sydney's most iconic nightclubs you were the face of Sydney nightlife at one point which is how we met. What made you decide to give it up?
Only later on did l realise what attracted me to clubs in the first place. I discovered part of my purpose was inspiring people of different backgrounds, colours and idealogies to come together and celebrate our similarities as opposed to our differences.
I'm still fufiling my purpose now it's just using a different vehicle. From clubs to cafes to Inspirational Speaker/Trainer
You've lived in Sydney for many years, what made you decide to spend time in Bali?
I love Sydney and it will always be part of my life and I'm in between Sydney and Bali. Family was the driver. The opportunities and quality of life for in Bali is amazing. It will also give our family a better opportunity for financial stability.
You are a father to two beautiful children, how has fatherhood changed you?
Fatherhood is the completion of a circle for me in many more ways than l can put into words. A friend a longtime ago frustrated the hell out of me when l asked, what is having kids like? "You can't really explain it but when you have them you'll understand". He was spot on.
It has stripped back and reorganized my top 3 values. Financial stability, Family, Well-being. These values have changed fundamentally from looking good, being liked and freedom.
In short most of what l thought was important before – no longer is now. A strong motivation for me is to ensure they have an opportunity to grow and experience life.
You were very busy including owning a cafe at the time of writing the book, how did you find the time to write?
I realised that l could write 1,000 words in 1 hour. 50,000 words was the manuscript's minimum length. I knew l could create one hour and fifteen minutes of free time five days a week. I would meditate for fifteen to get really clear and then write 1,000 words. I wrote 85% of the book on my mobile phone. Then l would email it to a central location to edit later.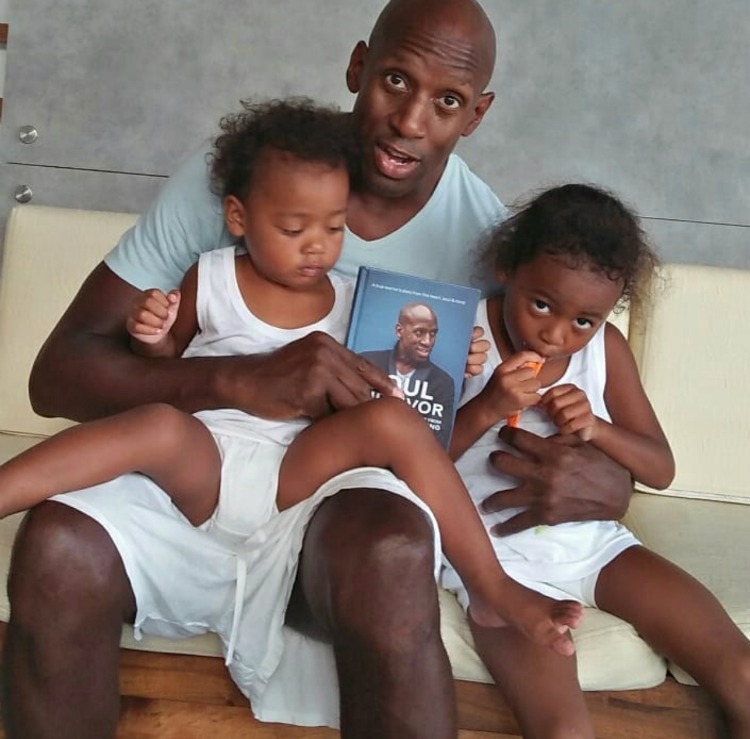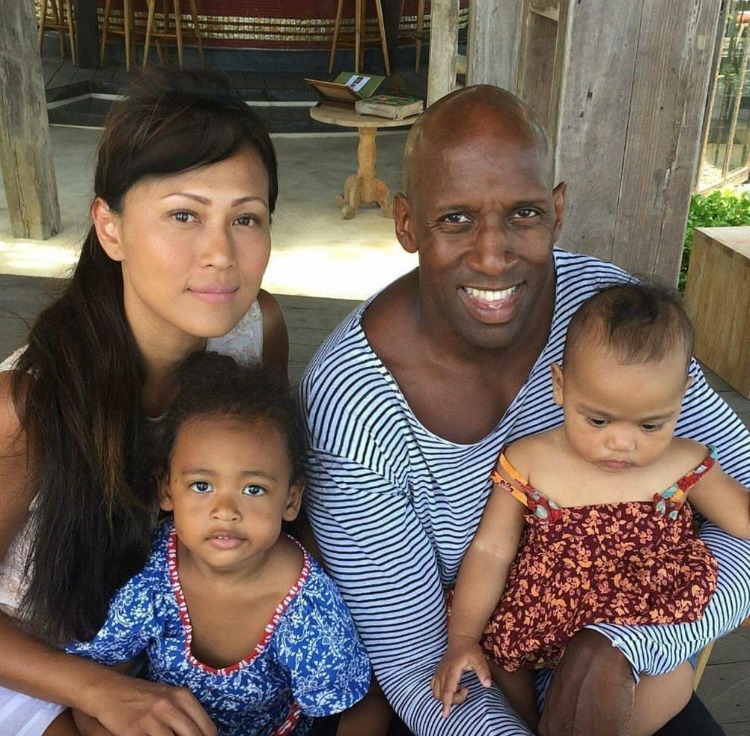 What advice would give someone who wants to write a book?
This advice allowed me to physically write Soul Survivor in three months.
Remember 80%+ of books are bought due to their title/cover. Those buying a book; check the front cover, the back cover and the contents page before deciding whether they are going to buy the book or not. So my advice would include the following…
1. Get clear on what the book is about? What question is it answering, who is it targeted at, why are you writing it?
2. Develop a synopsis of approximately 150-200 words.
– Break that down into chapters.
– Rewrite each chapter heading into a newspaper headline ie. make it punchy, interesting, funny or thought provoking (based on the content of what you are writing).
– Break it down into words per hour. For example, l had a 50,000 word manuscript to deliver (a 6 month project). I knew when in the zone l could write 1,000 words in one hour. 50 hours = 50,000 words! Five days per week = 10 weeks. Plus editing time.
– The "key" is to write a chapter each sitting. If you're wondering whether a story you have in mind is relevant to that chapter go back to your title. Are you writing specific to that title? Relevance is of utmost importance here! It will stop you wasting time waffling and writing stories which will end up on the cutting room floor.
Editing can take a minimum of three to four reads. The first for general style and grammar. The second more in depth for words, sentence structure. The third can help alter repetitive words any outstanding mistakes. The last read for style and overall readibility.The above will vary based upon the content of what it is you are writing. Additional materials such as pictures, referencing and so on will adjust what it is you need to do. But if you follow the structure given here you will save yourself sooo much time!
Of course I have to ask you some fashion questions! Describe your personal style?
I think l can divide that up to before and after kids. Now post kids very comfortable during the day flowing pants or longer shorts simple no print tees collared shirt on more formal occassion.
You always look so dapper, who are your favourite designers.
Luckily l have a lot of recycling going on from some great quality buys years back. Therefore, Armani for pants. Girbaud for denim. Zara for tees. Formal wear Armani and Lanvin. Baguta and Varqa for collared shirts and Y-3 for elegant sportswear.
You've modelled with some of the world's finest including Supermodels, Naomi Campbell, Linda Evangelista and Eva Hertzigova. Any stories you'd like to share?
In the book, l reveal the story which landed me modeling with them in the first place. You won't believe it til you read it. It's hilarious! What l can say, is when you're in motion with a catwalk show, you are so in the moment you don't stop to think who you are working with. That comes later..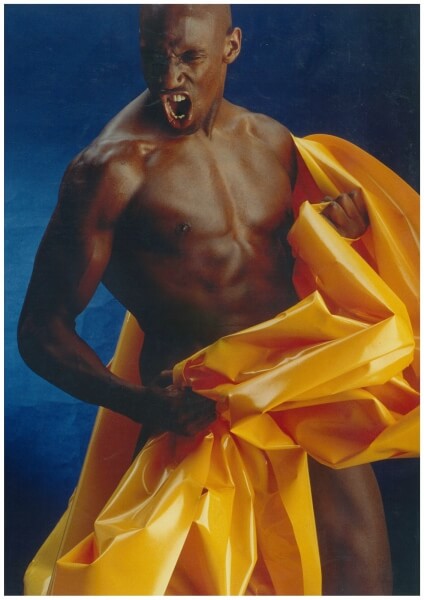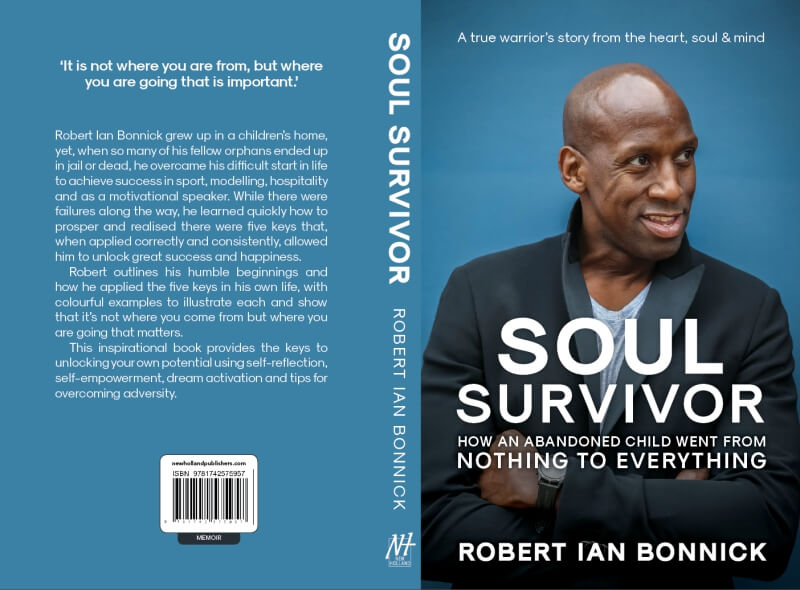 You are definitely someone that has done it all! What's next for Robert Ian Bonnick?
I've had some remarkable experiences in my life which l am so grateful for (l haven't done it all that's for sure!). The immediate steps for me are focusing in on my top 3 values mentioned earlier. Short-medium term – building projects which help to uplift and inspire our community and the world as a whole. Medium to long-term to ensure l keep re-evaluating and living my values to be the best person that l can be.