Turn Your Story Into A Book & A 6-Figure Income
Turn Your Story Into A Book in 8 – 12 weeks or go further and Turn Your Story Into A Book As Part Of Your Brand Build And Create a 6-Figure Income 3 – 16 months (depending at which stage your brand is currently at)
I believe that we all have a story and our story has the power, possibility to impact and positively influence the lives of thousands if not millions of people.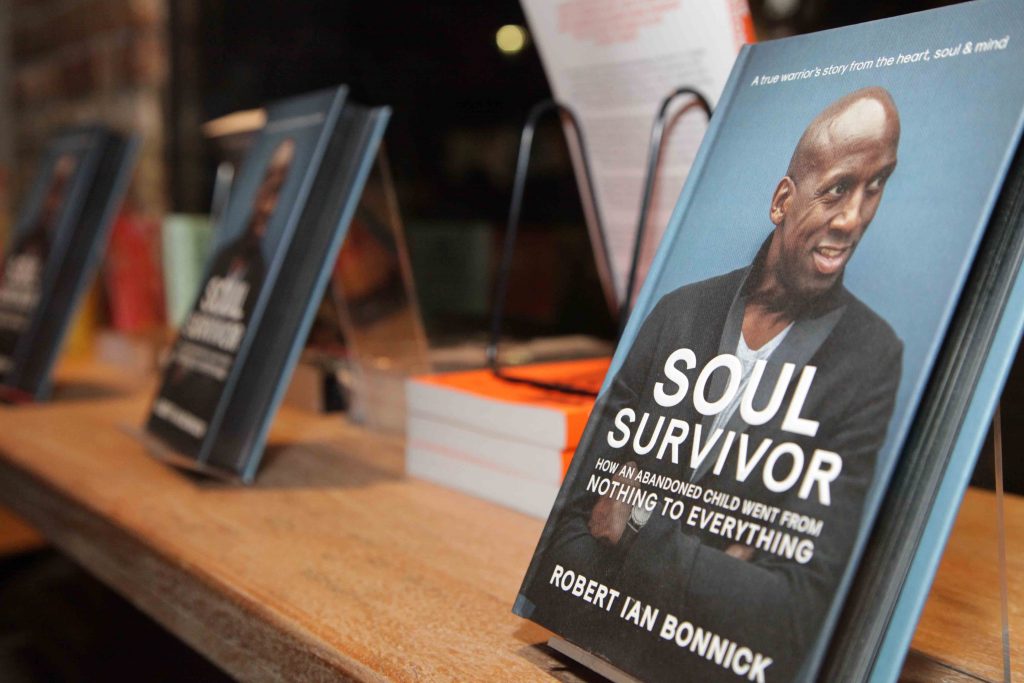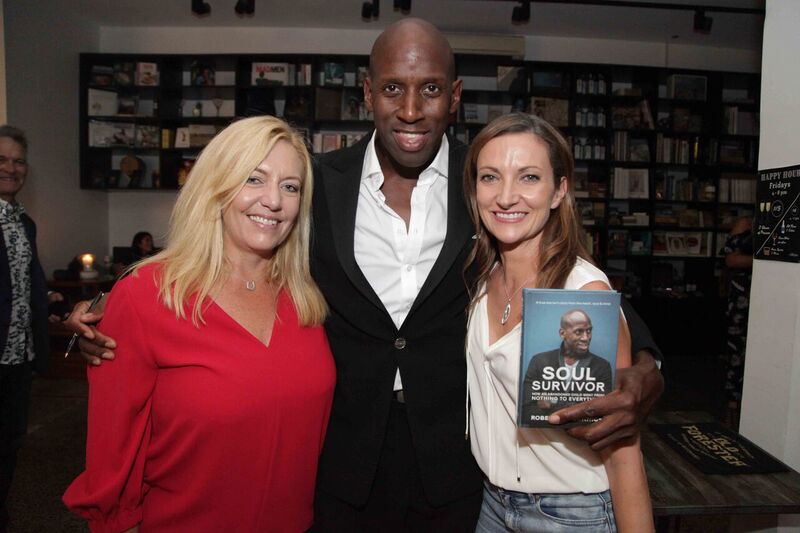 One of the biggest disappointments I see is "would be" authors stopped dead in their tracks by their own bad habits, fears, insecurities and time mis-management. Time is the biggest killer of dreams as we have a limited window of opportunity to get it done. But we need a concise executable plan that gets results.
My name is Robert Ian Bonnick Inspirational Speaker, Coach and Author of SOUL SURVIVOR – How An Abandoned Child Went From Nothing To Everything published by New Holland Publishers http://au.newhollandpublishers.com/soul-survivor.html . In the process of writing several books, one recently tipped to be a bestseller, I stumbled upon a way of structuring and writing a book with minimal effort (it still does take effort and time) which is revolutionary and powerful
The process combines common sense, 15 years of coaching and years of scribing into a system which gets results. It works in harmony with the body and uses our emotional intelligence to assist, deepen and speed up the book writing process. This saves us both energy and time.
The writing of my first book published by New Holland Publishers (a manuscript of 50,000 words) took 10 weeks with only 1 hour a day for 5 days per week. 80% was written on a mobile phone in Bali from the front passenger seat of an Avanza mini-bus with my kids regularly doing what under 4's do…scream and play up! I have to really thank my partner Marina for bearing the brunt of that one!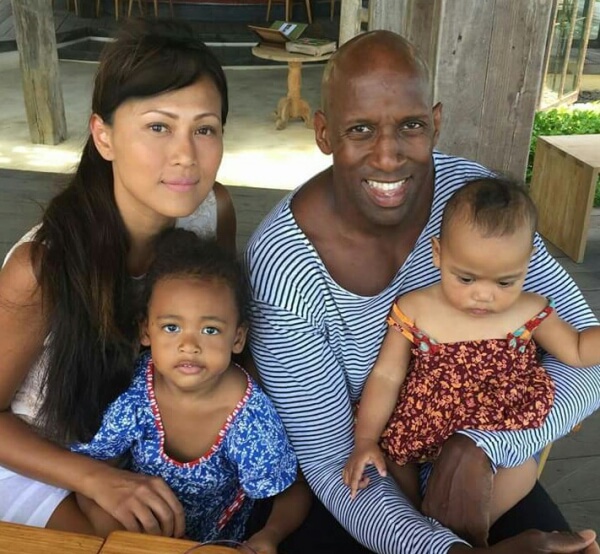 Soul Survivor - How An Abandoned Child Went From Nothing To Everything
Imagine these kids in the back of car running a muck! Thanks again Marina xxx
Back to the book. For 21 days I will deliver some powerful content giving some really valuable insights and tips via my social media feeds but mainly in a public Facebook Group I have just set up called "Turn Your Story Into A Book" https://www.facebook.com/groups/2284701448492251/ . I really encourage you to join the group and PLEAE SHARE it with others who maybe interested in Turning Their Story Into a Book. I'll also cover some of the branding aspects of how to Create a 6-Figure Income. 21 Days of 5-12 minute videos will break down the journey which lays ahead. Covering topics such as;
– Who Should Write A Book
– Some Hard Truths You Need to Know Before You Start Writing A Book
– 3 Reasons Why People Fail
– How Do I Write A Book
– Publisher v Self Publish
– How Long It Takes To Write A Book
– How To Structure A Book
– How Should I Find A Publisher
– How To Self-Publish
– How to Market My Book
– How Do I Edit
– Who AM I Writing For
– How Do I Create A Great Book
– How Can I finance My Book
– How Much To Self-Publish
– Do Books Make Money
– How Do I Promote My Book
– How To Turn Your Passion Into Profits
– Book Deal
– How Can I make Money With A Book?
For many of you reading this – these tips alone will be enough to get you off the fence and into action.
After Day 21 I will be doing a Free webinar which will give even more value, after which you'll make a choice from these 4 options;
– walk away with a whole bunch of specific, measurable and valuable content to get you started or get you unstuck (in some cases)
– an opportunity to purchase the online course which will walk you through the process in more detail
– book a personal coaching package with me personally guiding you through the whole journey
– For those of you looking to go beyond; perhaps you have a book already and realise it is a key piece of the puzzle for your overall brand, we can tailor a 3-12 month strategy with my PR partners and I. This may include anthology opportunities in an amazon bestseller, private groups, feature articles in some of the most well-known publications in the world. This in turn will set you up not only to dominate your niche but monetize it too eg. keynote speaking and masterminding opportunities, endorsements, and sponsorships for instance.
Along the way I'll be providing bonuses for those who join the facebook group, some will be available to all members whilst some will be available on a first come first served basis – you really need to be in the group. Here is the link again https://www.facebook.com/groups/2284701448492251/
In summary -> 21 days of useful powerful content (free) -> online course (paid) -> or personal coaching (paid) -> branding opportunity to create a 6-Figure Income (paid)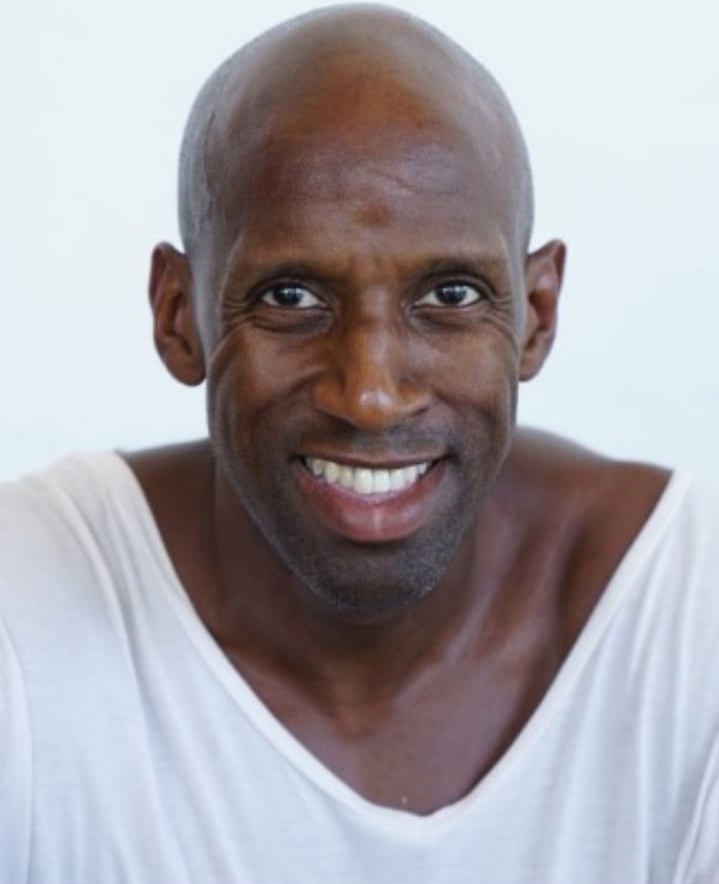 A Little Bit About Me
I have been able to face life's challenges. Growing up in two orphanages in London from six months to the age of eighteen. I chose to step into my potential as a human being. I played basketball for my country, worked with Madonna and the #Supermodels Naomi Campbell, Linda Evangelista and Eva Herzigová. traveled the globe. I co-ran a business voted number 3 in the world, became an #inspirational speaker and coach. Most recently siring a family of my own and creating communities and platforms for people to share their story and published a Book, tipped to become a bestseller, called SOUL SURVIVOR - How An Abandoned Child Went From Nothing To Everything published by New Holland Publishers
Becoming a published author has allowed me to become a key person of influence in my niche expanding my capability to drive my message of "it's not where you come from, but where you are going that's important". I have always seen brilliance and significance in the stories of others and created numerous grass roots platforms to showcase this such as Berawa Food & Wine Festival and SpeakuP Monday
After searching for the connections and expertise I can trust and rely upon to facilitate the whole process of Turning Your Story Into A Book and the possibility of creating a 6-Figure Income. I now have that team. Over the next few months I will be releasing programs to guide and tools for you to use whether Turning Your Story Into A Book or creating a significant income. It will take effort but any worthwhile endeavor does.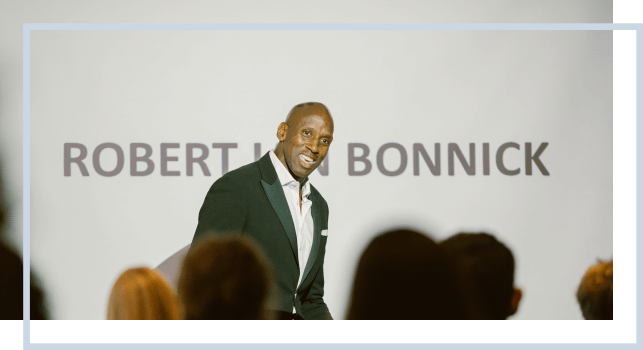 Can't wait to see you inside the group soon,
Lets's Do This
Robert Ian Bonnick (RiB)
Founder – Turn Your Story Into A Book & A 6-Figure Income.