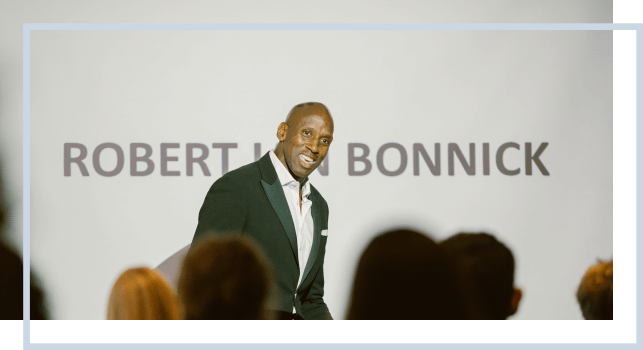 A tall charismatic English born Jamaican, Robert Ian Bonnick who has co-run a hospitality business voted number 3 in the world, as a sportsman represented his country at the highest level, danced for M-People, Womack and Womack, recruited for Madonna (MTV Music Awards) and modeled alongside supermodels such as Naomi Campbell, Linda Evangelista, Eva Hertzigova and Christy Turlington. He has also traveled the globe living in destinations such as London, Sydney, Milan and Bali.
As the main promoter for Australia's most iconic venues and parties, it would be easy to dismiss Rob as one of the 'lucky few' who has rubbed shoulders with the rich and famous. In reality, there has been a lot of self-work behind the scenes which strongly influenced Rob's success.
Growing up in two orphanages between the ages of one and eighteen, Rob did not get a running start in the game of life. In addition to the initial challenges of not having his parents, Rob was faced with a choice. Would he choose to reflect and follow the path of fellow orphans who ended up in jail or dead, or instead choose to step into his greatest potential as a human being?
As a speaker, trainer/coach and Author of Soul Survivor (published by New Holland Publishers), Rob is a born entertainer bringing grace and charisma to any corporate stage. He has hosted events for the globe's biggest stars and has mastered the art of influence when it comes to connecting people, engaging audiences utilising a natural penchant for being animated in his humour whilst storytelling.
Rob is deeply passionate about providing people with the tools that enable self-reflection, awareness in an atmosphere of diversity and inclusion. After all, the reflection of ourselves that we hide from, is more often than not, the fuel that ignites our greatest potential as human beings. This becomes even more important now being a Father of two young girls.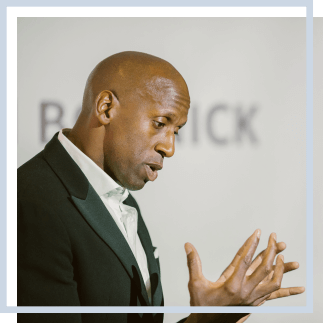 Rob has leveraged his natural ability, experience and skill as a coach / speaker in his latest venture, two ONLINE courses rolled into one. How To Turn Your Story Into A Book and How To Turn Your Story Into A Book & A 6-Figure Income. Expect the courses to be released shortly. Providing a systemised methodology to Turn Your Story Into A Book in 10 weeks including a 1 on 1 and group coaching options. But also To Turn Your Story Into A Brand placing you in the driving seat of your industry with the opportunity to create a 6-figure income through licensing, endorsements and speaking engagements in between 3 – 16 months please join the recently created Facebook group page for more details; https://www.facebook.com/groups/2284701448492251/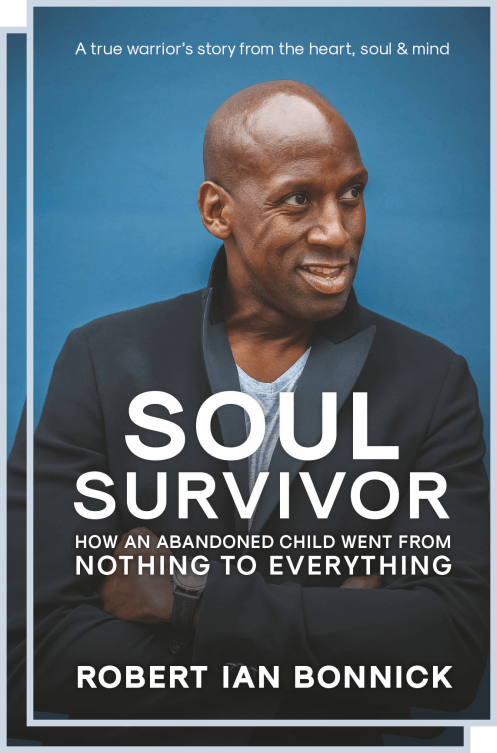 PUBLISHER : NEW HOLLAND PUBLISHERS
Robert Ian Bonnick grew up in a children's home, yet, when so many of his fellow orphans ended up in jail or dead, he overcame his difficult start in life to achieve success in sport, modelling, hospitality and a motivational speaker. While there were failures along the way, he learnt quickly how to prosper and realised there were five keys that, when applied correctly and consistently, allowed him to unlock great success and happiness.
Robert outlines his humble beginnings and how he applied the five keys in his own life, with colourful examples to illustrate each and show that it's not where you come from but where you are going that matters.
This inspirational book provides key to unlocking your own potential using self-reflection, self empowerment, dream activation and tips for overcoming adversity.
If you have ever struggled to accept yourself because of your past or ever wondered how to turn your life around, Rob delivers five steps that anyone can make no matter where they come from or their circumstances. In the end it's not about what you do… but who you are and become in the process.
Featured Documentary - UrbanGrowth NSW
The Life of Robert Ian Bonnick
LA Model Moves To Bali For a more fulfilling life
Listen to Robert Ian Bonnick speaks with Warren Moore about his book, Soul Survivor: How an abandoned child went from nothing to everything.
Robert will be sharing his ONLINE COURSE, How To Turn Your Story Into A Book & A 6-Figure Income. Whether you are interested in turning your story into a book in 10 weeks or whether you want to Turn Your Story Into a Brand and create a 6-Figure Income. Please join the FREE Facebook Group below.
Check out Robert's Online Courses Click here
Subscribe below for updates on new blogs and events 
For speaking or working commitments, please contact Robert Ian Bonnick by WhatsApp +61418617875 or email RiB@robertianbonnick.com
Reach out to Robert using social media and stay connected.